The legume solution for your everyday products
 Fabamel, a mix of 7 legumes
Its combination of flours from 7 legumes (green lentil, black lentil, coral lentil, chickpea, split pea, broad bean and red bean) 100% from France. A product formulated without additives nor preservatives to provide the best of legumes and their nutritional benefits:
rich in protein and fiber, Fabamel is perfect for providing vegetable protein, without adding gluten

low glycemic index

low fat

naturally gluten-free*
Fabamel can be incorporated into both pastry and bakery products. Make falafels, breads with legumes, shortbread biscuits or even pancakes.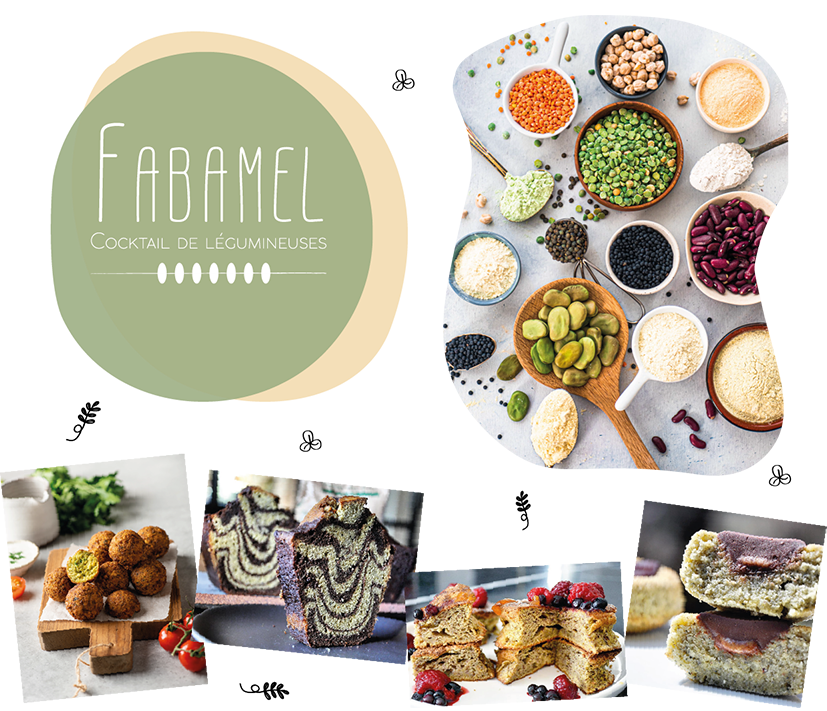 *product packaged in a workshop handling gluten