Look into our history, share our present
MILLBÄKER, the ingredient solution
Specialist in the wheat-flour-bread sector, MILLBÄKER designs and creates ingredient solutions for baking professionals, especially in the milling and food industries.
From flour correctors, artisan and industrial improvers, mixes and premixes for speciality breads to cakes and pastries and confectionery, our range of products is always evolving to respond to market trends.
From the raw material stage up to turnkey designs, we stand out by our ability to provide personalised solutions to meet the specifications and expectations of our clients.
Our expertise enables us to sell products both in France and abroad through our network of industrial clients and distributor partners.
Our business
EXPERTISE
Formulation and conception of technological, sensory and nutritional ingredient solutions.
Creation of innovative ingredients thanks to our knowledge in the malting and the germination of cereals processes.
 SERVICES
Physical/chemical and Rheological tests
Baking checks
Wheat and flour diagnostics, consultancy for wheat models
Technical assistance
Marketing support
Training
Quelques chiffres clés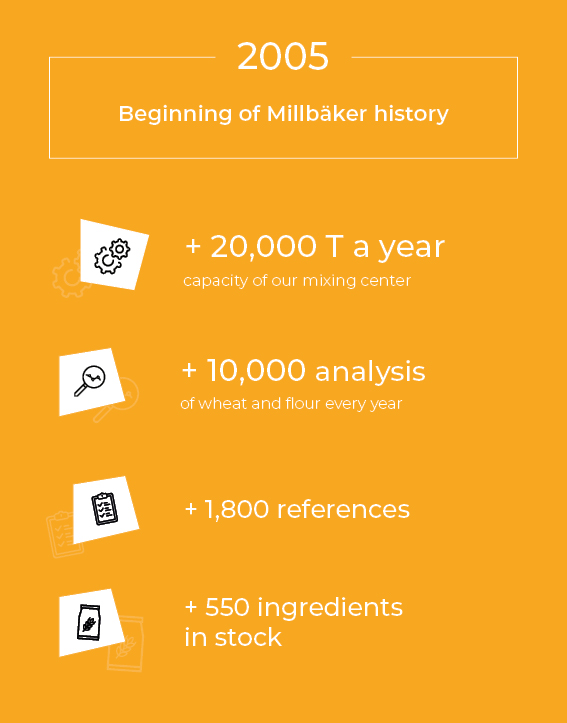 Short presentation